Featured Products



A big area calls for a big statement. And that's exactly what we deliver with every banner we print.




With professional design and printing, our brochures are sure to sell. From the big idea to the small details, our team has years of experience to get the job done.




Put your professionalism on full display. For years, our team has helped local businesses create posters that demand a second look.




When it's time for the big event, put your brand on center stage. Team up with us to create your trade show display, and make every second count.
Welcome to Image Square Print & Graphics
Eco-Friendly Printing Facility!! Your Complete Source For All Of Your Business Communications Needs. We Print Your Ideas. 1-800-586-0444.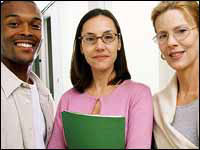 If your file is ready and you would like to place an order, simply click on "Place An Order" option above.
If your file is NOT ready and you would like to get an estimate, please click on "Request Estimate" option above.
We encourage our customers to use post-consumer recycled paper instead of virgin paper.
Upon request, Image Square Print & Graphics will provide you an Estimate using 100% recycled paper with 50% post-consumer waste, printed chlorine free.